Insignia Promotions Case Study
Insignia Promotions – a leading manufacturer of eco-friendly corporate merchandise – wanted to expand operations outside its native US. London & Partners helped it establish a new London office, win crucial new business and globalise.
Company:

Insignia Promotions

Sector:

HQ:

London Location:

London & Partners Services:

Advice on London 2012 Olympic and Paralympic and Greater London Authority bids; introductions to professional services providers; access to networking opportunities

Website: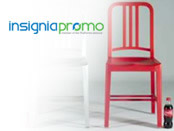 About Insignia Promotions
Insignia Promotions (and its sister company Insignia Uniforms) manufactures environmentally friendly promotional merchandise and clothing for corporate clients using recycled PET plastic bottles. Its global client list includes Coca-Cola and Delta Airlines. 
Business Aim: Global Expansion
Insignia Promotions wanted to extend its global footprint, with a particular focus on Europe and Asia. It needed a trusted partner to speed its time to market.
London & Partners Services
Business Success in London
Insignia Promotions set up in London in 2010 and immediately clinched several contracts through its new office. For Coca-Cola it secured a deal to produce merchandise for the London 2012 Olympic and Paralympic Games and run a recycling programme at festivals across Europe.
Insignia Promotions Interview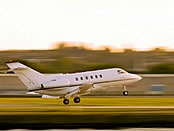 We spoke to J.T. Marburger, President, Insignia Promotions about working with London & Partners:
What advice would you give a company trying to expand to London?
"Spend a year doing your homework. Make sure that it's the right country and the right place. Understand the culture and the business environment. Also, find staff who have a 'self-starter' attitude: you need people who don't have to be micro-managed."
What difference did London & Partners make?
"It was huge. They were the reason I decided to set up in London. If I needed an attorney, an accountant, an appointment or a referral, they worked so hard to make it happen."
What attracted you to London from a business point of view?
"Good quality people. The overall opportunity for growth. A common language and business attitudes. I feel in step with London." 
London is one of the world's most vibrant cultural destinations. Did this play a role?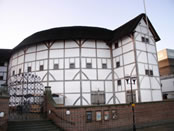 "It's my family's favorite city. I bring them with me several times a year and they love it."
Set-up costs and regulation are sometimes seen as barriers to setting up here. What do you think?
"My initial thought about London was that it was too expensive. But then I met London & Partners: They helped build the case for London, which overcame my apprehensions. Regarding regulation, the government plays a bigger role in the UK compared to the US but in our case it didn't hamper us in any way."
Why would a company buy your products?
"Increasingly, we're cheaper than the competition, driven by factors such as the rising price of oil and cotton. And by selling recycled merchandise the organisation has a green story to tell too." 
The environmental sector in London and Europe is booming. Was this a factor?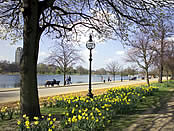 "We feel that there's a tremendous opportunity. London and Europe is more receptive than the US. That said, there are not really many suppliers here, which gives us an even greater chance of success."
You have won major contracts as a result of setting up in London. Tell us more.
"Establishing an office here has enabled us to secure contracts with Coca-Cola and a number of other companies. It's all about profitability for us, and by summer 2011 we were already close to profitability in the UK."
Excellent transport links and a deep, multi-cultural talent pool make London a leading hub for companies trying to globalise. How will you harness this?
"I think our London office will eventually service a lot more than just Europe, possibly overseeing our operations in Asia, South Africa and Australia. By summer 2011 we had 70 pending uniform contracts with quick service restaurants around the world. We soon will supply pretty much every country on the planet."
Contact us to find out how we can help you set up a business in London.