Finsphere Corporation Case Study
US-based Finsphere Corporation saw the UK as the place to spearhead global expansion beyond the United States. With London & Partners' help, it set up a European HQ in the City of London.
Company:

Finsphere Corporation

Sector:

HQ:

London Location:

London & Partners Services:

Sector intelligence; location analysis; free serviced offices; 2012 Olympics opportunities; introductions to banking, insurance and PR professionals; service benchmarking

Website: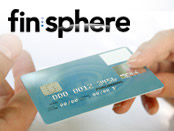 About Finsphere
Finsphere was founded in 2007 in the US. It creates bespoke Mobile Identity Protection solutions designed to reduce fraud losses for banks and card issuers and protect consumers against identity theft. Its clients include some of the world's biggest financial institutions and wireless carriers. Finsphere employs people across its US offices in Washington, California, Nevada, and now London.
Business Aim: Expand Overseas
Finsphere sought to rapidly expand its business overseas. London offered the greatest potential in terms of client prospects and partners but how could the company hit the ground running?
London & Partners'
Business Success
Finsphere launched its London office in the City in August 2009 and within months it was working with some of the UK's biggest financial institutions and wireless carriers. The office is now Finsphere's European HQ, driving sales across the continent.
Finsphere Interview
Jeff Brennan, Vice President Marketing, Finsphere Corporation explains why it was right to set up in London and how London & Partner's services assisted the move.
Working With London & Partners
London & Partners helped us to set up business in London, find the right people and London recruitment contacts and start growing – all at an amazing speed.
"Companies do their business modelling but making a decision about global expansion can be a daunting task. London & Partners can help you through the process. They clear the fog away and help you execute your plans.
"We met London & Partners in May 2009 through the British Consulate General and UK Trade & Investment (UKTI) in San Francisco. London & Partners' local office is just a 40 minute drive west of our California office – it was great to have them on our doorstep. 
"London & Partners helped us to set up business in London, find the right people and London recruitment contacts and start growing – all at an amazing speed.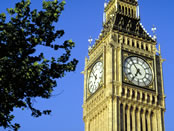 "If you're trying to make a decision to expand business into London, everybody knows that it can be complicated and time consuming. London & Partners made it much easier to do, and our European launch would have certainly taken longer if we hadn't had their assistance.
"They connected us to London consultants, including UK accountants, legal counsel and even helped us find our new London office. These are some of the core fundamentals for business expansion and they made it quite simple.
"I can see how dedicated they are to expanding business in London and supporting overseas companies who wish to do so. They are extremely helpful and pleasant to work with. They don't have an agenda; they are a genuinely passionate team. It's a joy to have their help."
Why London now?
London is the showcase for our work throughout Europe and is paramount in our global strategy.
"We are a relatively new company but we're aggressively looking for points of leverage that will take us to the next level.
"We had been thinking about London almost since the inception of the company in 2007. We found that the mentality of Europe, and London in particular, was quite strict against identity theft and fraud prevention. Things seem to move quicker. They make strong decisions. They see the problem and they fix it.
"One of the strongest regions and cities on the planet is London. It's highly attractive, offers one of the best prospects for business development and innovative thinking. London is the showcase for our work throughout Europe and is paramount in our global strategy."
Mobile Identity Protection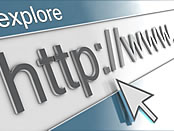 "The notion of how you detect and prevent fraud has changed. People are highly mobile. We wanted to do something completely different for card fraud and identity theft. The product is called Mobile Identity Protection. Our solutions protect against consumer identity theft and fraud, monitoring card transactions when you're buying in person, on the internet or on the phone.
"Our solution excels at identifying the good financial transactions from the bad, and detecting fraudulent activity that may indicate consumer identity theft. Mobile Identity Protection from Finsphere further enhances consumer privacy and safety by reducing the amount of sensitive information used in fraud management and authentication.
"Finsphere's worldwide customers are primarily in the banking and wireless industry segments, making London an excellent choice as the headquarters for Europe."
The Business Result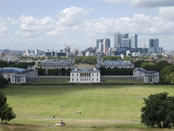 "We launched in London in late August 2009 and by the beginning of 2010 we were working with some of the top UK financial institutions. 
"London is already showing strong signs of growth for the company, and we have invested a significant amount of time and resources in the UK with good results. Having a base of operations in London has been pivotal in achieving our results to date."
The Future
"We currently have plans to expand operations in London based on the results we have already seen and while we carefully consider any headcount expansion worldwide, Finsphere is ready and willing to make a more significant investment should the business warrant it."
Contact us to find out how we can help you set up your business in London.