Crystal CG provided digital imaging services for the Beijing Olympic Games in 2008 and was keen to expand to London in time for 2012. 
Company:

Crystal CG

Sector:

HQ:

London Location:

London & Partners Services:

Helped with property search and location; business reports on London's design capabilities; networking links with relevant bodies and institutions to engage with the London design scene

Website: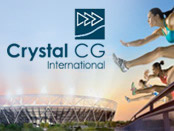 About Crystal CG
Founded in 1995, Crystal CG is one of the largest computer graphics firms in China. Crystal CG has more than 3000 employees in its offices across China, Hong Kong, Singapore and Dubai. It is the largest computer graphics development and application company in China. Its services include 2D graphics, 3D animation, multimedia, and network techniques.
 
Crystal CG won the contract to provide the official graphic design services for the Beijing Olympic and Paralympic Games in 2008. So when London won the 2012 Olympic and Paralympic Games, Crystal CG were keen to set up business in the capital. Since setting up its first office in London Crystal CG have been appointed as a London 2012 Tier Three supplier for digital imaging services.
Business Aim: Move into European Markets
Crystal CG's main aim was to move into European markets, using London as a base. The London office may also conduct local production in the coming years, utilising the skills and talent from London and the UK.
London & Partners' Services
Location: Provided free office accommodation at our Touchdown London business centre in West London
A dedicated London & Partners Chinese-speaking onsite manager
Introductions to a number of service providers
Invitations to business networking events to meet others in the creative services industry
Crystal CG Interview
Jason Leigh, Business Development Manager, Crystal CG International explains how London & Partner's Touchdown London service allowed it to set up in London.
Touchdown London
Touchdown London allowed us to follow through our company philosophy in London right from day one – service the clients and help them achieve their goal.
"Touchdown London allowed us to enter the UK and European market using a fast and secure lane. In addition to free, and later on subsidised, office space, we thought that getting assistance with setting up an office, understanding the market, and establishing networks would give us a head start in building the business. And it turned out to be exactly that.
"The Touchdown London offer was vital in facilitating the decision for London. It increased the return on investment from a presence in this great city, especially in those crucial first months. On top of that, Touchdown London allowed us to follow through our company philosophy in London right from day one – service the clients and help them achieve their goal."
The Business Case for London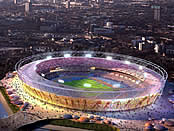 "An international company doesn't mean a company with international sales but a company that can provide international class service for clients. That is our aim, the reason we went abroad.
"We were already thinking about moving to London, but London & Partners really persuaded us. They were helpful, ever present, and consistently made a good case for making the move. In fact you could say that they made it crystal clear!
"London & Partners told us how great the city is and helped us set up, register the company and find offices. They also kept us on top of the latest industry news with regular email newsletters. But most importantly for us as newcomers to London, both UK Trade & Investment (UKTI) and London & Partners invited us to regular networking events, helping us to meet other companies in the creative services industry.
"I know there are a lot of high quality, talented and creative people in London and we are here to gain access to these skills. We can learn from the talent in London and therefore satisfy our clients better." 

Contact us to find out how we can help you set up your business in London.