Componenti, a furniture and accessories design company, turned to London & Partners' business team to help it expand beyond Brazil. Within eight months of setting up a warehouse and a sales team in London it had secured a series of high-profile European clients.
Company:

Componenti

Sector:

HQ:

London Location:

London & Partners Services:

Introductions to professional services providers; guidance on residential and commercial property; advice on 2012 Olympic and Paralympic Games contracts

Website: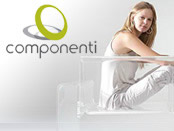 About Componenti
Founded in 2002, Brazil-headquartered Componenti supplies innovative acrylic-based furniture, lighting and accessories to leading brands .It employs 55 people and product sales exceed £4 million annually. Componenti supplies a number of high profile stores under its allê brand.
Business Aim: International Expansion
Componenti sought to expand internationally beyond its native Brazil. London's creative design and retail cluster made it an obvious target, but the company needed a partner to help structure, establish and grow its new business. 
London & Partners Services
Connections: introductions to professional services providers such as lawyers and accountants
Property: advice and contacts in residential and commercial property
2012 Games: guidance on tendering for Olympic and Paralympic Games contracts
Business Success in London
In 2010, Componenti set up a warehouse in Greater London and a "virtual office" in the city. Within eight months, it had won major contracts with new clients across Europe.
Componenti Interview
We spoke to Patricia Bruscato, Marketing and Sales Director at Componenti about setting up in London and working with London & Partners:
What advice would you give a company trying to expand to London?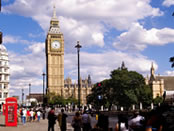 "Keep going. We launched during the recession, proving that we were a really serious company. Also, research the products related to your industry."
You have both a physical and virtual office in London. How does this work?
"We store our stock in a warehouse in Rainham in Greater London and have a network of agents and a PR agency in Central London. The agents are not employees; we pay for their services as we go."
How did London and Partners' business team help?
"They helped a huge amount, advising on the structure of our UK company; whether it should be a new company, a branch or a virtual office."
London & Partners' has a huge number of professional services contacts. Did this make a difference?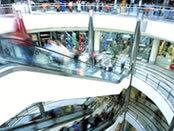 "Yes. The team supplied me with so many contacts and helped me find lawyers and accountants, together with advising on residential and commercial property."
London's location and transport links help make it Europe's number one city for business. Was this a factor?
"Europe is a huge market. From London you can sell to Italy, Spain, Belgium, Holland, Sweden, Scotland and beyond. It's a strategic, central point."
Your furniture and accessories are vibrant and unusual. Why else would a company buy from you?
"Beyond beautiful design, there's zero waste in our production process. All our products are made from acrylic which doesn't actually look like acrylic. We have branded it methacrylate. It's innovative, 100% pure and 100% recyclable. Any off-cuts are made into blocks, which are then made into other products such as our Jelly table."
London is Europe's leading location for creative industries, with some 400,000 people working in the sector. Companies can easily fast-track new designs here. Did this influence your decision?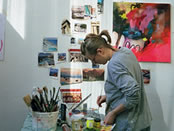 "Yes. London knows about design. We're very flexible and we realise that our clients want something different. They like the fact that they can develop products with us so a series of creative collaborations looks likely."
London is home to Europe's largest and wealthiest consumer base and the world's biggest retailers. Has being at the heart of this made a difference?
"We found that prospective European clients were reluctant to import directly from us in Brazil. A warehouse in the UK has made it much easier."
You appeared at London's 100% Design, a leading contemporary design show. How did this help?
"It proved that we were a serious company. We found that people really liked our designs. Harrods, among many others, visited us and were impressed by the quality of our products."
London is one of the world's most exciting cultural cities. Was this a factor?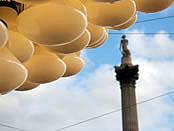 "Yes, it was one of the key reasons for setting up here, coupled with the fact that London is a hub of knowledge on the design front. I personally love the city, its culture and way of life. People are polite and kind too."
Are you tapping into London's 2012 Games opportunities?
"This was another area that the business team at London & Partners helped with. They put me in touch with CompeteFor [the portal for Games tenders], which will allow us to tender for contracts. It will be a really big step for us."
Will you work with London & Partners' in the future?
"We will keep in touch. Right now I'm exploring setting up a showroom in London and the team is helping me with contacts and information. By 2013 we hope to set up a manufacturing unit and assemble products here so I'm sure I'll be calling on London & Partners' expertise again soon."
Contact us for more information about setting up a business in London.