Scandinavian hardware chain Clas Ohlson wanted to break into European markets and set its sights on the UK. London & Partners worked with the company to set up a flagship store in Croydon, South London, in winter 2008.
Company:

Clas Ohlson

Sector:

HQ:

London Location:

London & Partners Services:

Market intelligence; guidance on setting up a UK retail business; networking

Website: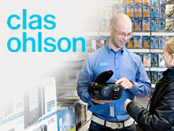 About Clas Ohlson
Clas Ohlson is the largest hardware and homeware chain store in Scandinavia. Founded in 1918 by Clas Ohlson, it sells products for house and home, technology and hobbies. The company operates more than 100 outlets across Sweden, Norway and Finland alongside a mail and internet ordering service. Clas Ohlson is listed on the Stockholmsbörsen, the Stockholm stock exchange.
Business Aim: Set Up First UK Store
Clas Ohlson selected the UK for its first stores outside Scandinavia but needed to pinpoint the best location for its flagship outlet. 
London & Partners Services
Market Factors
London welcomes overseas retailers: Foreign-owned businesses account for at least $1 in every $8 spent in the capital's shops
London is the gateway to the European Union's 27 member states, the biggest single market in the world, with a population of nearly 500 million
More than 21 million people live in South-East England, all within 1.5 hours' drive of the capital, where the current population is 7.5 million
Urban shopping centres in South-East England are booming. Westfield London, Europe's largest in-town shopping and leisure destination, opened in autumn 2008 while centres across Greater London are major draws
Croydon is a leading retail hub, its Whitgift and Centrale Shopping centres offer 1.7 million square feet of retail space
Business Success in London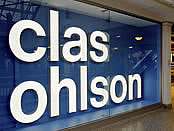 Clas Ohlson opened its UK flagship store in Croydon, South London, in November 2008. The store occupies 20,500 square feet over two floors and forms part of both Croydon's high street and the Whitgift Centre, one of the South-East's leading shopping centres, attracting 25 million visitors a year. Clas Ohlson has since opened a further 10 stores in the UK.
Clas Ohlson Interview
Mark Gregory, Managing Director, Clas Ohlson UK, explains how London & Partners helped the company set up in London.
"We first met London & Partners through the British Embassy in Sweden in March 2007. At the time we were looking at around various locations across the UK.

"London & Partners certainly made a good case for the UK capital. Their presentations, statistics and analyses, all tailored to our sector, were extremely convincing and guided us on the nuts and bolts of setting up a UK retail operation. It was all useful background for our fact-finding trip to London in May and June of 2007.

"Once we chose the store in Croydon they also introduced us to organisations such as South London Business – giving us a good idea of the area's retail landscape, and providing great local contacts and support."
The UK Opportunity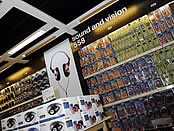 "The UK has a very competitive retail sector but we could see straight away that there was a gap in the market.

"We are changing the nature of the shopping experience. Clas Ohlson is a 'one stop shop' designed to make the home more functional and efficient. Our stores are very modern, family and female-friendly, and staffed by knowledgeable people. It's very much the concept of a traditional hardware store, where experienced staff will help you find even the smallest item.

"Our product range is also much broader than your average household or DIY store. Alongside ironmongery and tools you'll find multi-media and electronic goods, watches, boating and fishing gear, telephony and even body care.

"We also noticed a strong trend for local, urban shopping in the UK. Many big household stores are situated out of town, so we are setting up in city and town centres. This means we can attract office workers who only have a few minutes to spare in their lunch break. It's all about convenience: you can come to our store en route to picking up your sandwiches."
Choosing Croydon for Business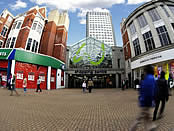 "We looked at several sites and finally settled on Croydon, opening our UK flagship there in November 2008. London is so diverse and Croydon is such a thriving shopping area. Our site opens onto the high street too, so we are truly part of the urban retail revival.

"Of course, it's not just a London operation, it's UK-wide. We plan to open up to three more stores across the UK by the end of 2009. And, as we want to expand into the European market, we think the UK is the best point of entry for us.

"The current climate is challenging for retailers, but we think our products sell through good times and bad. We've been around for 90 years and have survived some pretty tough times so far. We want to build on that legacy in the UK."
Contact us to find out how we can help you set up your business in London.