We helped Irish company CES Energy establish a London base and take advantage of business opportunities arising out of 2012.
Company:

CES Energy

Sector:

HQ:

London Location:

London & Partners Services:

Assisted with search for office accommodation, advised on location information, made introductions to recruitment agencies, referred the company to professional service firms and potential clients

Website: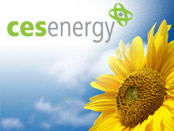 About CES Energy
CES Energy is a wholly Irish-owned company which designs, builds and manages energy efficient combined heat and power (CHP)/Tri-generation and district heating and cooling solutions in Ireland, Europe and Australia. It also owns and operates a number of energy centres, including the only Tri-generation solution in Ireland at A&L Goodbody at the IFSC, Dublin.
Business Aim: 2012 Opportunities
CES Energy wanted to establish a physical presence on the ground in London and to take advantage of business opportunities and engineering solutions arising out of the London Olympic and Paralympic Games in 2012; developments to the east of London; and new energy requirements for buildings in London and beyond.
The company aims to increase its current staff levels from 10 to more than 30 people within the next two years.
London & Partners' Services
UK Market Factors
The UK environmental industries sector was worth $24 billion in 2000, an expansion of approximately 15% since 1997. The market is forecast to grow to nearly $34 billion by 2010, an annual growth rate of more than 6%
The UK environmental technology industry is the world's fifth largest, with more than 7,000 companies and a workforce of more than 170,000. Backed by strong process engineering capability and university research, it has a 5% share of the global market and exports a fifth of its $30 billion turnover
The environmental and green business sector in London employs approximately 130,000 people, just fewer than 18% of the UK total
UK universities are placing more emphasis on environmental studies to meet the market demand for new technologies. That not only means many highly qualified graduates, but also an ever greater number of postgraduate research programmes in environmental sciences. These programmes work in tandem with public and private sector organisations to provide an abundance of opportunities for specialist research
Business Success in London
CES Energy has been in London since 2007 and has already made clear inroads into what is a burgeoning market for engineering solutions to bring energy and financial advantages.
It has now installed a country manager in London and is looking to recruit more engineers. CES Energy is also seeking to open new offices elsewhere in Europe, using London as their launchpad to the rest of Europe.
CES Energy Interview
Brendan Marren, General Manager CES Energy, explains why they chose London and how London & Partners helped them set up here.
Choosing London: An Environmental Leader
There was a real level of comfort coming to London. We know there are huge opportunities.
"CES Energy initially started in Ireland and now we have offices in Melbourne, Sydney and London. One of the reasons that we chose London was because of the strict regulations in terms of environmental policy that London has in place, and therefore the opportunities that presents going forward.
"London has positioned itself as one of the environmental leaders compared to other cities. It's setting the example through strict legislation and what that can achieve. This approach is necessary – it is encouraging and favouring either renewables and/or highly efficient generation."
London Business Opportunities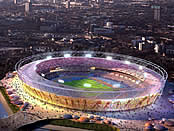 "We went to an event organised by Enterprise Ireland and London & Partners. London & Partners gave a fantastic presentation. They highlighted and reinforced the opportunities available in London going forward, Olympics and post-Olympics. That was the catalyst. The opportunities in London were there and the legislation that was going on to support and encourage companies in our sector was also there.
"We thought, 'it's real, let's go for it'. Hence there was a real level of comfort coming to London. We know there are huge opportunities.
Working with London & Partners
London & Partners were absolutely brilliant!
"London & Partners reinforced our thoughts. They gave us a really good understanding of the kinds of opportunities that were available in London, now and in the future. 
They also assisted us with finding our offices in Shoreditch. That area was chosen because it is in that gateway towards the east of London, and still as central as possible. The office also fulfilled our need for an environmentally friendly space – it has its own wind generation and recycled water.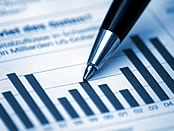 "London & Partners also introduced us to a number of professional services consultants and gave us a lot of in-depth market knowledge about suitable consultants, developers and contractors.  London & Partners gave all the introductions and told us how they could help us – they gave us a number of reports and presentations and all of that just came together. You get a level of competence and you say, 'yes, look, this is worth investing in'.
"They were absolutely brilliant. And increasingly the relationship we have with London & Partners will be very important for us going forward."
Contact us to find out how we can help you set up your business in London.