US-based altPOWER wanted to tap into Europe's green energy sector; a lucrative market, thanks to new legislation and government-backed payment schemes.
Company:

altPOWER

Sector:

HQ:

London Location:

London & Partners Services:

Advice on office location; introductions to professional service providers; connections to Fortune 500 companies for new business generation

Website: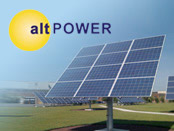 London & Partners' Services
Business Success in North London
The company had generated several leads in the US, but sought a local base in order to get closer to Europe to explore and close deals. In May 2010, altPOWER set up in North London and immediately generated a string of potentially lucrative leads. By autumn 2010, it was on the cusp of signing a major deal. 
altPOWER Interview
We spoke to Anthony Pereira, CEO, altPOWER, to find out about the company's move to London and how London & Partners helped.
What advice would you give a company trying to expand to London?
Without London & Partners it would have been difficult to get our new office set up. Frankly, we probably wouldn't have done it.
"I wouldn't hesitate. We probably shouldn't have waited as long as we did to set up here. London is a major bridge between the US and Europe."
What difference did London & Partners make?
"It's hard to imagine doing it without them. Without London & Partners it would have been difficult to get our new office set up. Frankly, we probably wouldn't have done it."
Why are you targeting Europe's renewable energy market?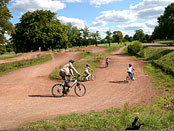 "The sector is growing much faster in Europe than in the US. Germany is leading the market following by the UK, France, Spain and Italy."
Feed-In Tariffs (FITs) have opened up a huge opportunity in Europe. What are they?
"Feed-In Tariffs are new government schemes designed to encourage green energy generation. When a company or a home-owner fits a renewable energy system, the government will pay a fixed amount for every kilowatt hour (kWh) of electricity generated."
So how do you make money from FITs?
"We install clean energy systems free of charge and carry all the operating costs. The 'host' building is then able to buy energy generated by the system, resulting in bills that are a fraction of their normal utility kWh rates."
Is it true that the UK offers some of the best FITs in Europe?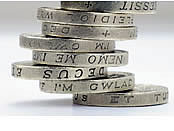 "Yes. Other European countries are making payments over 20 years, so you get five more years' worth of income from UK solar projects."
What puts your product ahead of the competition?
"We specialise in photovoltaic systems that are integrated into a building's façade or roof. Our projects range from large-scale commercial buildings to 35-plus storey residential high-rises."
You considered Sweden as a European base but chose London. Why?
"We had narrowed it down to Stockholm or London. Both countries looked good but London was much more proactive and streamlined, largely thanks to London & Partners' efforts. It was a simpler path. There was a lot less red tape."
London is the number one location for European headquarters. Did this make a difference?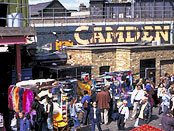 "Yes. Every major firm in the building sector is based here. There are so many leading engineers, architects and of course, bankers. It had to be London – for the contacts alone."
How did you find your offices?
"London & Partners showed us around several options but eventually we found space with the engineering firm Max Fordham Partnership in North London. It offers excellent value for money and good contacts." 
It's easier to set up a business in London than in any other European city. How did you find it?
"It came together very quickly. We started to look at Europe in August 2009 and visited potential clients in several countries, including London. By May 2010 we had opened in London."
London's Mayor is in favour of green technology. Did this make a difference?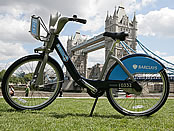 "Mayor Boris Johnson is very ambitious in this respect; more so than his counterparts in New York or Stockholm. From London's new bike hire scheme to its plans for a low carbon Olympics, you can see that the city is making a real effort to be green. Having an office in a pioneering green city will give my business a higher profile around the world." 
Did London & Partners' connections help?
"They were very helpful and proactive. They escorted me on visits to offices and introduced me to accountants and lawyers. It was all easy and swift."
Is London & Partners helping you generate business?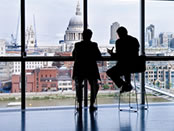 "Yes. We have relationships with many Fortune 500 companies in the US but needed local introductions in London. London & Partners put us in contact with numerous such firms here."
So has being in London generated more business?
"There's been a surge in interest. We've had more enquiries and looked at more projects than we were expecting. Our first European project looks set to be a high-profile building and a great project."
Contact us to find out how we can help you set up your business in London.