Adstream wanted to break into high-value European and global markets. It moved its headquarters from Australia to London and, with London & Partners' help, built up a client list of 5,000 companies in 42 countries.
Company:

Adstream Case Study

Sector:

HQ:

London Location:

London & Partners Services:

Introductions to new business leads; connections with industry bodies; help with targeting London 2012 Games opportunities; networking with London & Partners' contacts in overseas markets

Website: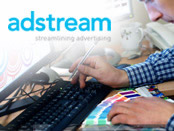 About Adstream
Founded in Australia in 2000, digital workflow company Adstream now employs 300 staff and operates in 93 markets world-wide.
Adstream has offices in 25 countries, with a strong presence across North America, Latin America, Europe, the Middle East, Asia, Australia and South Africa.
Aim: Move Global Headquarters to London
Adstream moved its global headquarters from Australia to London – a European and global advertising hub. In order to rapidly expand it sought introductions to key industry bodies and leading brands.
London & Partners' Services
Connections: Introductions to trade and industry bodies
2012 Games opportunities: Introductions to Olympics partners such as LOCOG, BT, the BBC and the Mayor of London's office
Domestic and international business development: Through introductions at London & Partners international business receptions
Business Success in London
Adstream's London office, which opened with three staff in 2003, is now the company's global HQ employing 76 people (as of autumn 2010). The office oversees all international activities, which include servicing 2,000 active clients every month.
Adstream Interview
Howard Pearce, Licensee Director at Adstream, explains how London & Partners helped the company move it headquarters to London.
London is one of the best cities for global headquarters. It's done us proud.
London is a leading location for global headquarters. Why did you set up here?
"We were headquartered in Sydney, but our European operation became bigger than our Australian parent so we moved our HQ to London in 2005. This has enabled us to break into UK, European and global markets."
You supply digital advertising workflow, asset management, validation and transmission services to broadcasters and publishers. Tell us more.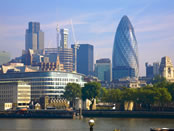 "We supply the tools to manage advertising workflow across all media throughout the world. We can manage the entire lifecycle – spanning campaign planning, creation, delivery and measurement – or support each or any parts of the process separately.
"Our clients include some of the largest advertising agencies and brands including various Omnicom, WPP, Publicis and Interpublic Group agencies and global brands such as Procter & Gamble, Nokia and Colgate Palmolive."
Content formats vary hugely between media outlets across the world. So how do you help companies and creative agencies here in London?
"We hold a vast database of on-line, publishers and broadcasters specifications. For example, for print, we have the details of the required file formats for about 30,000 publishers worldwide, and there can be up to 250 technical specifications for each publication! So when a brand manager creates an advert for multiple publications, our system makes sure that the artwork supplied is in the right format for each."
London is Europe's leading location for the creative industries. The UK advertising industry is also the world's third largest. Has this helped your business?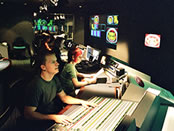 "Being in London has enabled us to grow in parallel with our clients, namely advertisers and agencies. If a brand such as Nokia wants to run a world-wide campaign, then our workflow services go global too. From London, we can be local, European or world-wide, as required."
Have London & Partners' connections and networks helped?
London & Partners have a great network of partners and they get us together regularly.
"Introductions are the most important thing, and London & Partners has introduced us to so many organisations: trade and industry bodies, Sony Records, Telstra International, British Airways and many more. We get on very well with the London & Partners team and we find them extremely helpful."
London is also the EMEA hub for major agency networks such as Omnicom, and the central purchasing office for big media agencies such as Mindshare. Has this made a difference?
"Yes, it's an important global hub for the advertising industry. All the world's biggest brands and agencies have a major presence here, many with their European or global headquarters in London. Geographically, we are in the right place."
You have managed to grow during the recession. How?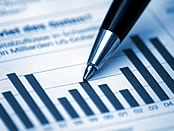 "As we offer workflow efficiencies and cost savings to the advertising industry we have bucked the recession trend and grown significantly in London in the last 12 months.
"We've been hiring steadily since 2003 from three to 76 staff and have recently had to acquire an additional floor in our London HQ building to accommodate growth. The London team now service 2,000 active clients in any given month."
How have you made your services so successful in challenging economic times?
"The economic climate has made everyone in the media space examine their costs and workflows. As our services reduce costs, improve efficiencies, as well as giving 24/7 on-line access and visibility throughout we have been able to maintain our rapid growth. In terms of our TV broadcast deliveries we have moved many clients from sending clunky tapes around the world via courier over several days to pressing a button and sending things digitally in a matter of hours, which, of course, is better for the environment too."
What advice would you give an overseas company in London aiming for similar growth?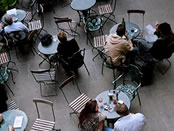 "Any small firm that is expanding fast will make mistakes, so be prepared to make them. Also, to begin with, you can't employ big advertising agencies to promote your brand. When we started our PR/Customer Service person was whoever answered the phone first and our receptionist was the person closest to the door at the time someone walked in! Use your networks and connections, or those of others, such as London & Partners."
How has London & Partners helped you exploit the 2012 London Olympics opportunity?
"We already work with the likes of McCann, BT, P&G, McDonalds and the BBC – official partners for the Games – and London & Partners introduced us to the key people in these companies involved with the Games. London & Partners made sure that we were all talking. It's been extremely positive for us. London & Partners have a great network of partners and they get us together regularly."
London's Olympic Games are generating thousands of commercial opportunities. Do you have one in mind?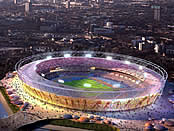 "Thanks to an introduction by London & Partners to the Mayor of London's office we are exploring opportunities connected with a media centre at the event."
London is renowned for its multi-culturalism: some 300 languages are spoken here. Was this a factor in your decision to set up here?
"We are managing jobs in 93 markets so it's essential that we have a multicultural team. About twenty different languages are spoken in our London office, where besides the UK we employ staff from Germany, Holland, Australia, the US, Latvia, Poland, Ukraine, South Africa and further afield.
"London enables your business to access such talent. And that's partly why working with London & Partners has been so positive, as we have a good cultural fit with them – there's a good mix of cultures and languages among London & Partners's staff too."
London & Partners regularly hosts delegations from countries around the world. How have you benefited?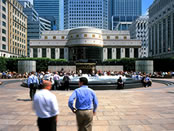 "Meeting these delegates fits perfectly with our international business model. We recently met a group of Japanese companies at a London & Partners reception so we are tapping into a new market through this."
Do you wish you'd done anything differently?
"When we first came to London, because of limited manpower resources, we concentrated on contacting creative agencies and promoting our services to them but our mistake was possibly not to engage closely enough with the agencies post production houses.
"Production facilities in general initially perceived us as a competitor rather than someone who could help them upgrade and streamline their delivery workflows offering 'value add' to their agency and brand clients."
What advice would you give a company trying to move to London?
"Come and enjoy it. This is one of the best cities for global headquarters. It's done us proud. With our global HQ here we are driving into the United States, central and Eastern Europe and beyond. It's the right place to be."
Contact us to find out how we can help you to set up a business in London.