London & Partners' Campaigns
Our marketing and campaign activity promotes London as a tourism, business and higher education destination worldwide.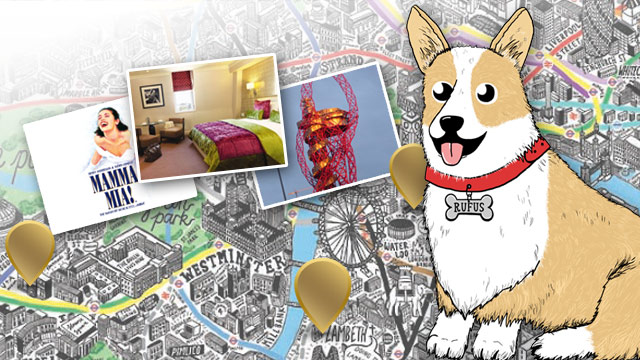 Leisure Tourism
Our campaign activity aims to promote London worldwide, inspiring visitors to book a visit to London for city breaks, day trips, or holidays. We promote London both domestically and internationally, targeting consumers directly through advertising, marketing activity and promotions. We also work with the travel industry to promote London to individual leisure travellers and groups worldwide. Current and future campaigns include: 
London: Now See it for Yourself – building on the city's huge media exposure during the London 2012 Olympic and Paralympic Games, this campaign inspires consumers to book an immediate trip to London and become mid- to long- term advocates for London. The initial focus of the campaign is a fun, interactive map where users search for "Rufus" the corgi in and around London landmarks, with the chance to win a trip to London. Visitors are also encouraged to explore the beautiful hand-drawn map and the navigation showcases top London attractions, hotels and much more.
www.visitlondon.com
London & Partners: Travel Trade
Business Tourism
Our business tourism activities showcase London as the world's leading destination for business. We engage with many business audiences – from large associations bringing thousands of delegates, to solo business travellers. Our campaigns target audiences across the globe as well as our local London and domestic UK audience. We promote London's business offer through a range of marketing and communications channels including live events and trade shows, press stunts, advertising, social media, advertorials, direct mail and numerous online and hard-copy brochures and guides.
London & Partners: Convention Bureau
Foreign Direct Investment (FDI) Campaigns
We are the experts on doing business in the capital and we champion London as the leading business destination for  international expansion, connecting international businesses to London, helping them set up, succeed and grow. Our business development teams  travel around the world, meeting with companies who are interested in setting up business in London. We also have offices in Beijing, Mumbai, New York, San Francisco and Shanghai.
We run campaigns targeting companies at the right stage of growth to consider international expansion, spreading the message about London's strengths as a business city. We create offerings specifically for overseas businesses looking at London for a new operation, such as:
Touchdown London which offers free desk space for up to 12 months for our clients
See London & Partners: Business
Higher Education Campaigns
London is the most popular study destination in the world with over 100,000 international students studying in our universities. We work with higher education providers to promote London as the best place to be a student under the campaign: 
A world-class education in a world-class city
Find out more at www.studylondon.ac.uk